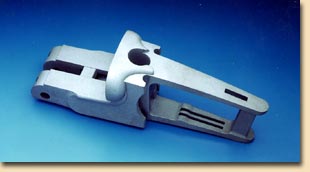 In order to undestrand if the component you need can be produced with one of our technologies, it is necessary that you supply us with some essential informations in order to let us give the possibility to evaluate the feasibility and the costs.
The indispensable informations are the following:
Complete technical drawing
Material
Annual quantity
Weight
With such informations, we are able to give you a first evaluation in most of the cases.
To study a more detailed quotation, it is alway a good thing to have the following informations:
a sample
the specification of eventual heat treatments
the specification of eventual surface treatments
Thecnical drawing must be complete and clear. We always suggest to ship a paper copy through priority mail or express courier. In fact, even if fax can seems more suitable, to tell the truth the faxed drawings are usually not easy readable and not clear.
If you prefer, it possible to send drawings also via e-mail, but we can read only dwg files. If you send drawings via e-mail, we ask you anyway to send also a paper copy through priority mail or courier.